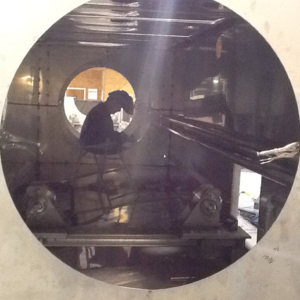 JK Industrial Fabrication provides fabricated solutions to a range of different industries with a special concentration on the food processing, pharmaceutical, and chemical process businesses. We design and fabricate parts from a wide variety of stainless steel alloys, as well as other metals and plastics. We design & build complete special machines, conveyors, equipment and systems to meet our customer's most rigorous standards.
JK Industrial fabrication is proud to work with industry leading companies in all of the aforementioned fields. Our 30 years of experience serving some of the most demanding industries has made us very much a solutions oriented business. With our insight into material handling and mechanical and application engineering, our designs deliver optimum performance and align with budgetary requirements while being operator-friendly and easy to maintain.
Call or send us an RFQ if you have a requirement for fabricated parts, custom built conveyors or special equipment. We'll respond quickly and demonstrate how our experience and industry knowhow makes your job easier!